Eye Care Well Beyond Vision Correction
Some people think that as long as your vision is clear, there's no need to visit the optometrist—but it's not entirely true. Routine eye exams are key in detecting most eye diseases and preventing them from causing damage. Visit See B. Seen Eyecare + Optical Bar to safeguard your sight.
Early Detection for Better Eye Health
At See B. Seen Eyecare, we believe in education, prevention, and early detection. Since many common eye diseases have no early symptoms, it's impossible to tell there's a problem without a trained eye and optometric technology and equipment.
Still, if you experience anything odd, uncomfortable, or unusual with your eyes or sight, it's always wise to see the optometrist. Common signs and symptoms to be aware of include:
Eye pain
Redness
Discharge
Blurry vision
Excessively dry eyes
Sudden flashes and floaters
Unexplained vision changes
You only have one set of eyes—guard them as best you can with your local eye care professional's help.
Eye Diseases to Watch For
Understanding common eye conditions can help you recognize the risk factors and symptoms that may lead to eye damage.
Protect Your Precious Vision
Clear sight and healthy eyes are a gift that we may take for granted. Guard your sight by having regular eye exams, and allow the skilled team at See B. Seen Eyecare + Optical Bar to look after all your ocular needs. Book an appointment today.
Our Location
You can find our practice next to Main Squeeze Juice Co on Parkwood Avenue. If you have any trouble finding our office or have any questions before your visit, please give us a call.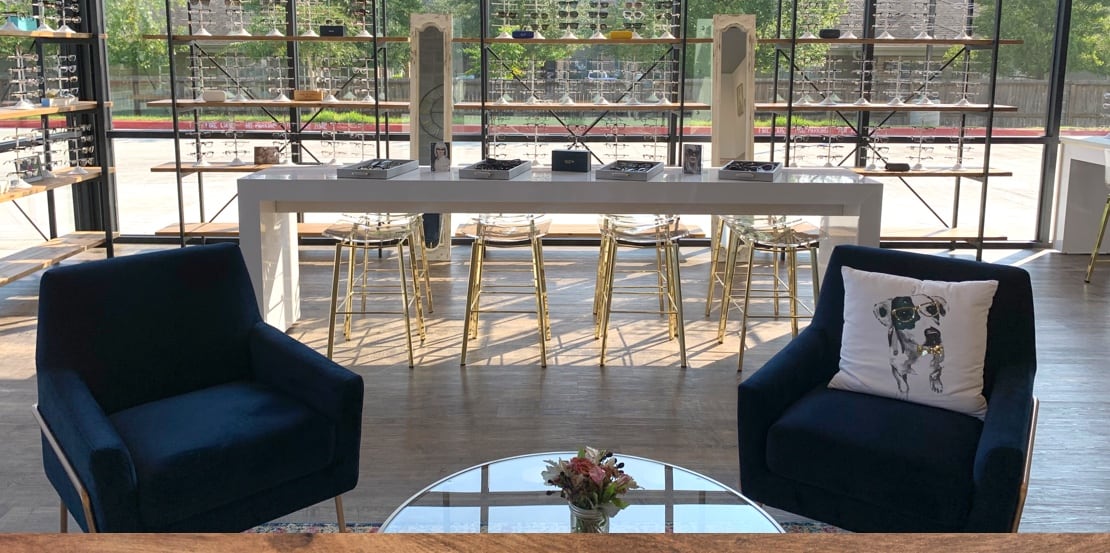 Our Address
1501 W Parkwood Ave, Ste 101

Friendswood

,

TX

77546
Hours of Operation
Monday

:

10:00 AM

–

5:00 PM

Tuesday

:

10:00 AM

–

5:00 PM

Wednesday

:

10:00 AM

–

5:00 PM

Thursday

:

10:00 AM

–

5:00 PM

Friday

:

10:00 AM

–

2:00 PM

Saturday

:

Closed

Sunday

:

Closed