Restore Eye Comfort From Dry Eyes
Dry eye disease can leave you with red, burning, and irritated eyes. The widespread condition affects roughly 16 million people in the United States.
Fortunately, dry eye management solutions are available. A visit to your optometrist can uncover the cause of your dry eyes and offer relief.
A disruption in your tears causes dry eye disease—either due to poor quality tears or insufficient tear production. Dry eye disease can be caused or exacerbated by various factors, including:
Blepharitis (swollen or inflamed eyelids)
Environmental factors like smoke, wind, or low humidity
Computer use
Contact lens use
Chronic diseases like rheumatoid arthritis, Sjögren's syndrome, or lupus
Some laser eye surgeries
Hormonal changes
Age
Symptoms of dry eye include:
Redness
Stinging
A scratchy feeling
Burning eyes
Light sensitivity
Watery eyes
Stringy mucus or discharge
Blurry vision
Many of these problems can be addressed with lifestyle changes or intervention from your eye care team.
Dry Eye Management Practices
After a thorough examination, Dr. Robinson can offer different remedies for your dry eyes. Everyone's eyes respond to treatments differently, but we're here to be partners in your fight against dry eyes.
Punctal Plugs
Punctal plugs are placed into the tear ducts to prevent your tears from draining too quickly. The procedure is done quickly in the office, and though you may feel a moment of discomfort while they're put in place, they are generally not noticeable.
Restasis
Restasis is a prescription eye drop that addresses tear issues related to inflammation. The drops are used twice daily to help your eye stabilize tear production. Many patients report improvements in 3–6 months.
Xiidra
Xiidra is a prescription eye drop that helps manage dry eye symptoms. Improvements can be seen after 6–12 weeks of use, though some patients reported relief as early as 2 weeks after starting Xiidra. These drops are also made for long-term use twice daily.
Keep Your Eyes Comfortable & Sight Clear
If you're experiencing discomfort due to your dry eye symptoms, you don't have to suffer through it. Treatments are available, and your optometrist can search for underlying causes with an eye exam. Visit See B. Seen Eyecare + Optical Bar to get quality care for your dry eye symptoms.
Our Location
You can find our practice next to Main Squeeze Juice Co on Parkwood Avenue. If you have any trouble finding our office or have any questions before your visit, please give us a call.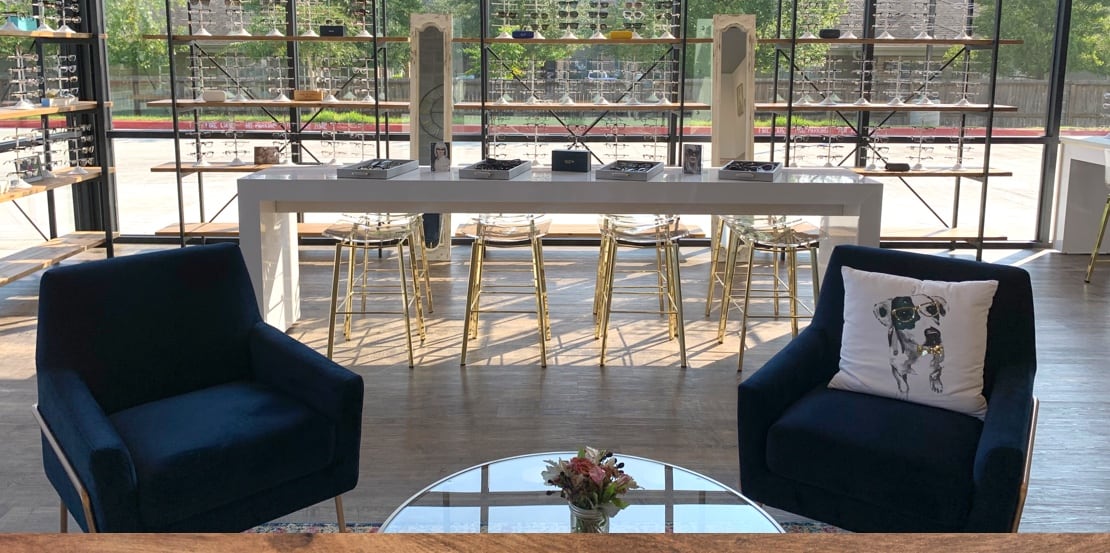 Our Address
1501 W Parkwood Ave, Ste 101

Friendswood

,

TX

77546
Hours of Operation
Monday

:

10:00 AM

–

5:00 PM

Tuesday

:

10:00 AM

–

5:00 PM

Wednesday

:

10:00 AM

–

5:00 PM

Thursday

:

10:00 AM

–

5:00 PM

Friday

:

10:00 AM

–

2:00 PM

Saturday

:

Closed

Sunday

:

Closed